Calming the nervous system*.
Regular price
Sale price
$16 USD
Unit price
per
Sale
Sold out
MOTHERWORT plus is an exceptional quality liquid extract made from Whole Raw-Fresh Certified Organic Motherwort using our proprietary patent-pending TRIPLE Extraction Technology. It is a full-spectrum three-part reconstructed formulation that includes polysaccharides crude decoction extract, cold-pressed raw root and leaf extract, potent tincture extract, and additional bioavailability booster blend.
Motherwort is used for heart conditions, including heart symptoms due to stress and anxiety attacks. It is also used for the absence of menstrual periods, intestinal gas (flatulence), and over-active thyroid (hyperthyroidism). It is considered a helpful diuretic and heart-strengthening herb. Europeans used motherwort as a sedative as well.
 WHAT MAKES US DIFFERENT? - We've invested years of comprehensive research to develop a thoughtfully curated, professionally formulated product line with the highest possible bio-efficacy and therapeutic value available on the market today. We have researched and invested in the highest grade of over 100 pure plant ingredients that are RAW-FRESH-CERTIFIED ORGANIC. The advantage of using whole-raw-fresh plants is that you can access the full nutritional spectrum, including the entire matrix of living phytonutrients and enzymes. We have developed our proprietary, patent-pending, TRIPLE extraction technology that allows us to draw out the most potent elements present in raw-fresh, organic plants. It is a small-scale production that is labor-intensive and handcrafted, using small, seasonally harvested batches for maximum effect. Each drop is a synergistic combination that reflects all the constituents of raw-fresh-organic plants, creating a powerful herbal cocktail that blends science and nature for maximum health benefits.
Our superior bio-efficacy approach that is what sets us apart from similar products. -- Our proprietary MOTHERWORT plus complex is the most potent available on  the market and has no therapeutic comparison. 
*These statements have not been evaluated by the food and drug administration. This product is not intended to diagnose, treat, cure, or prevent any disease. Statements regarding dietary supplements have not been evaluated by the FDA and are not intended to diagnose, treat, cure, or prevent any disease or health condition. Seek expert medical advice before taking. Keep out of the reach of children. Store away from heat and light. Do not use herbal supplements if you are pregnant or breastfeeding. Also, consult your doctor if you are having a medical procedure, and to be on the safe side, stop using the supplements in advance of this procedure. If you take aspirin, digoxin, diuretics, hypoglycemics, nonsteroidal anti-inflammatory drugs, any immunosuppressant drugs, spironolactone, or warfarin, DO NOT use herbal supplements without first checking with your doctor
Share
View full details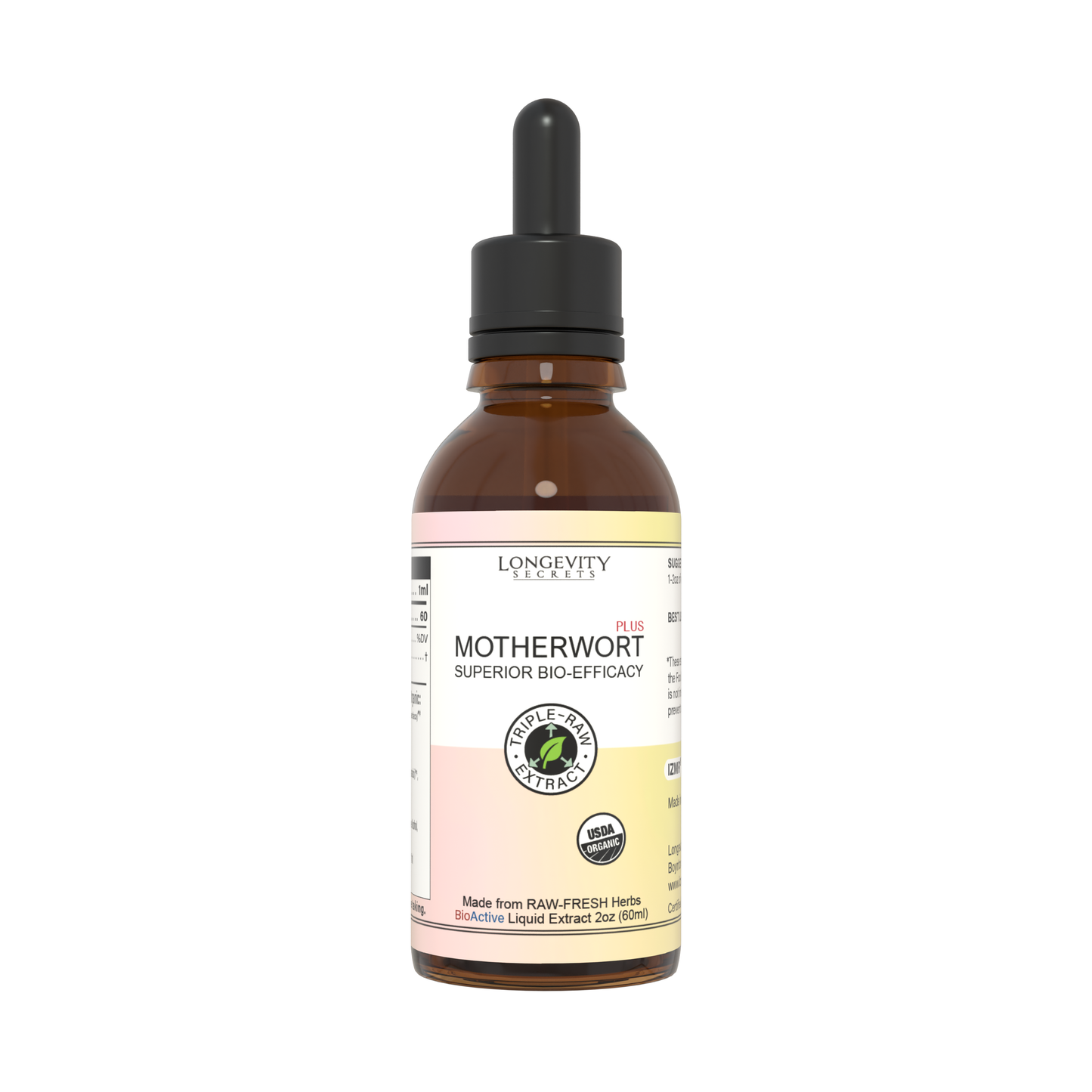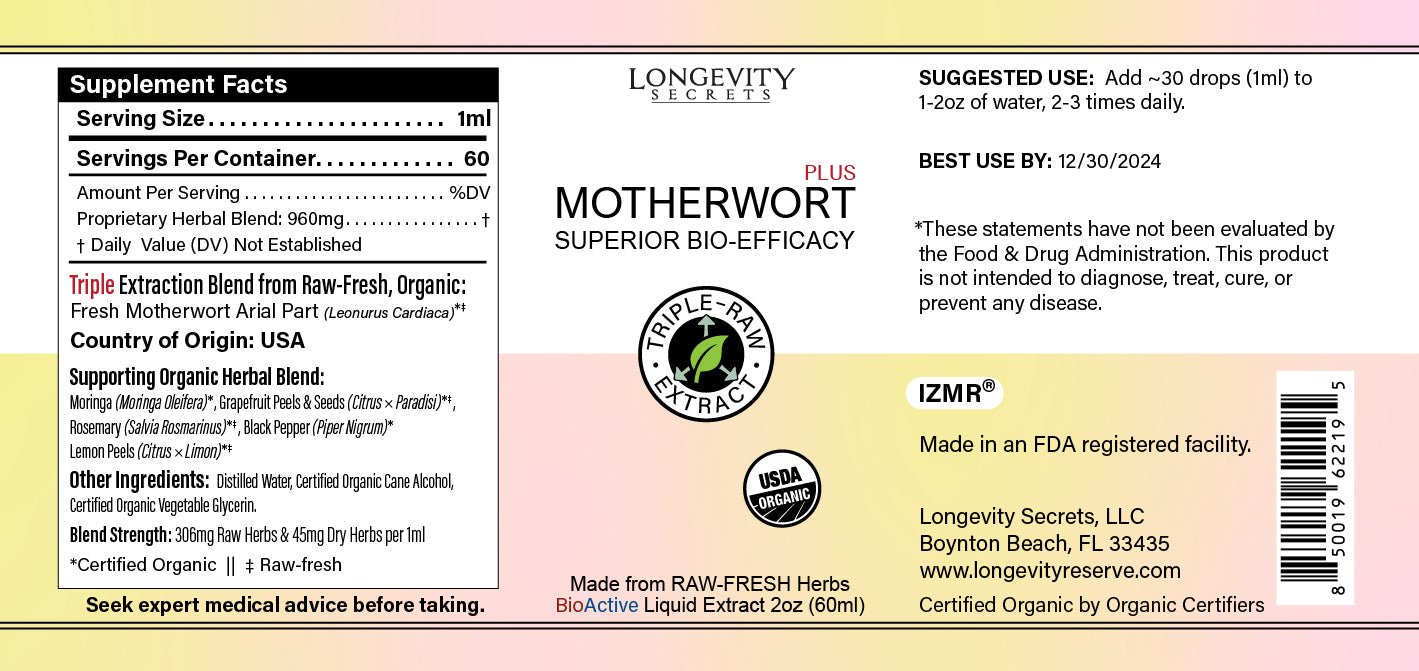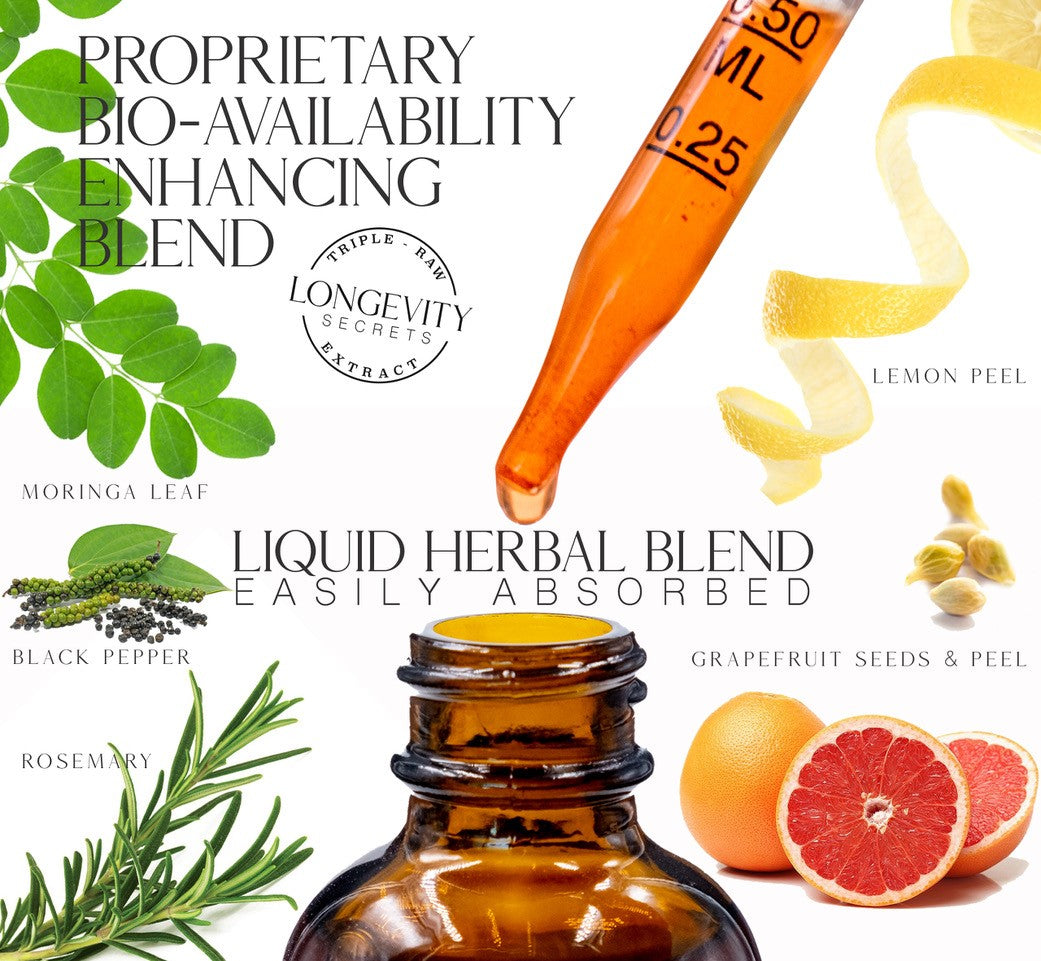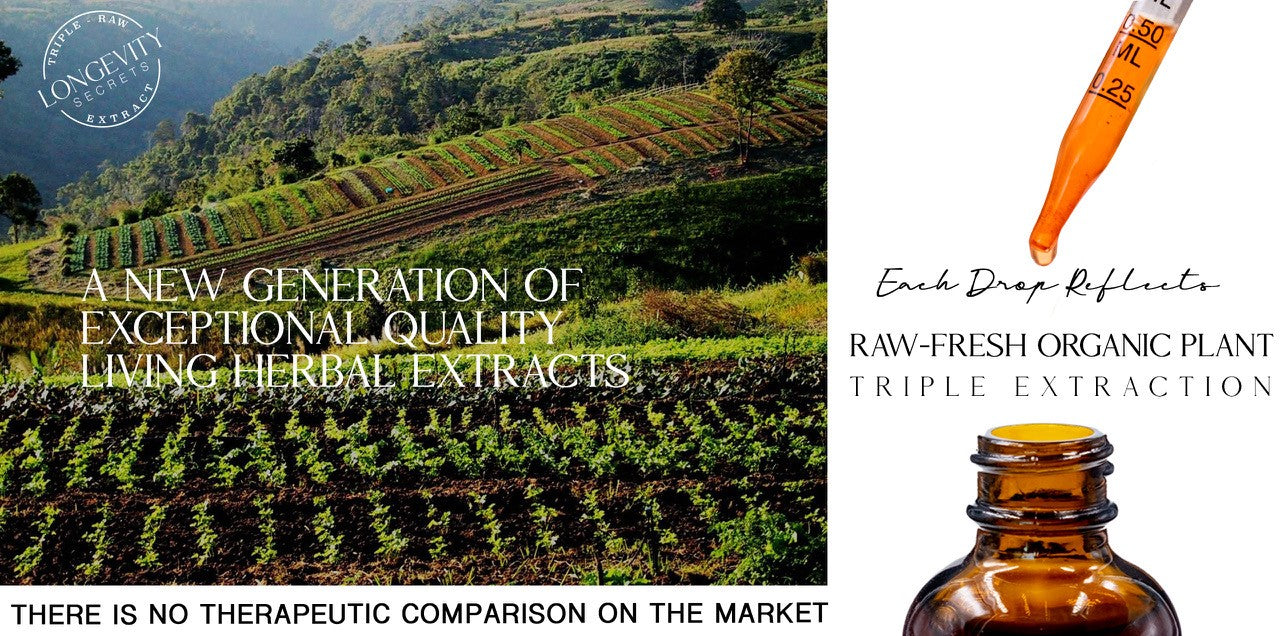 Why Longevitys' Secret?
Exceptional Quality

We craft our extracts in small batches using Raw-fresh organic roots, herbs, and flowers. Shipped immediately post-harvest to maintain freshness and therapeutic value. Our liquid extracts offer enhanced bio-availability and absorption rate compared to capsules, thanks to a unique herbal blend. Experience more herbal potency in every drop with our "super-charged" extracts.

Unique Technology

We have pioneered patent pending Triple Extraction technology that is specially designed to effectively extract the whole matrix of natural ingredients from raw-fresh plants and herbs. Each drop of our liquid extracts has superior bio-efficacy that reflects all the constituents of raw-fresh- organic plants, creating a powerful herbal cocktail, that blends science and nature for maximum health benefits.

Powerful Compounds

We specialize in creating potent herbal blends that have a superior synergistic compounding effects. Our herbal formulations are rooted in science and deep research. We start by identifying proven, tried-and-true ingredients that have been validated and peer-reviewed. We also depend on data-driven methods and consult with leading herbalists and practitioners in holistic medicine to further refine our formulas.